PACKAGING PROJECT  |  PRODUCT PHOTOGRAPHY  |  APRIL 2018
TOOLS:

Illustrator, Lightroom, Photoshop, After Effect
TeaLight is a company that produces high-quality organic teas. This brand is targetted at customers age 20–40 who appreciate good design, love to drink tea to relax, and like to have heart-to-heart conversations with one another. 
​​​​​​​
" Organic tea you can trust! " 

   ▸ 
TeaLight is blended from hand-picked, high-grown tea leaves for outstanding quality and taste. When you mix good friends, family and conversation together it simply brings relaxation and peace. 
Create a tea brand identity and design package series that speaks of natural blend and organic design that can evoke heart-to-heart conversation.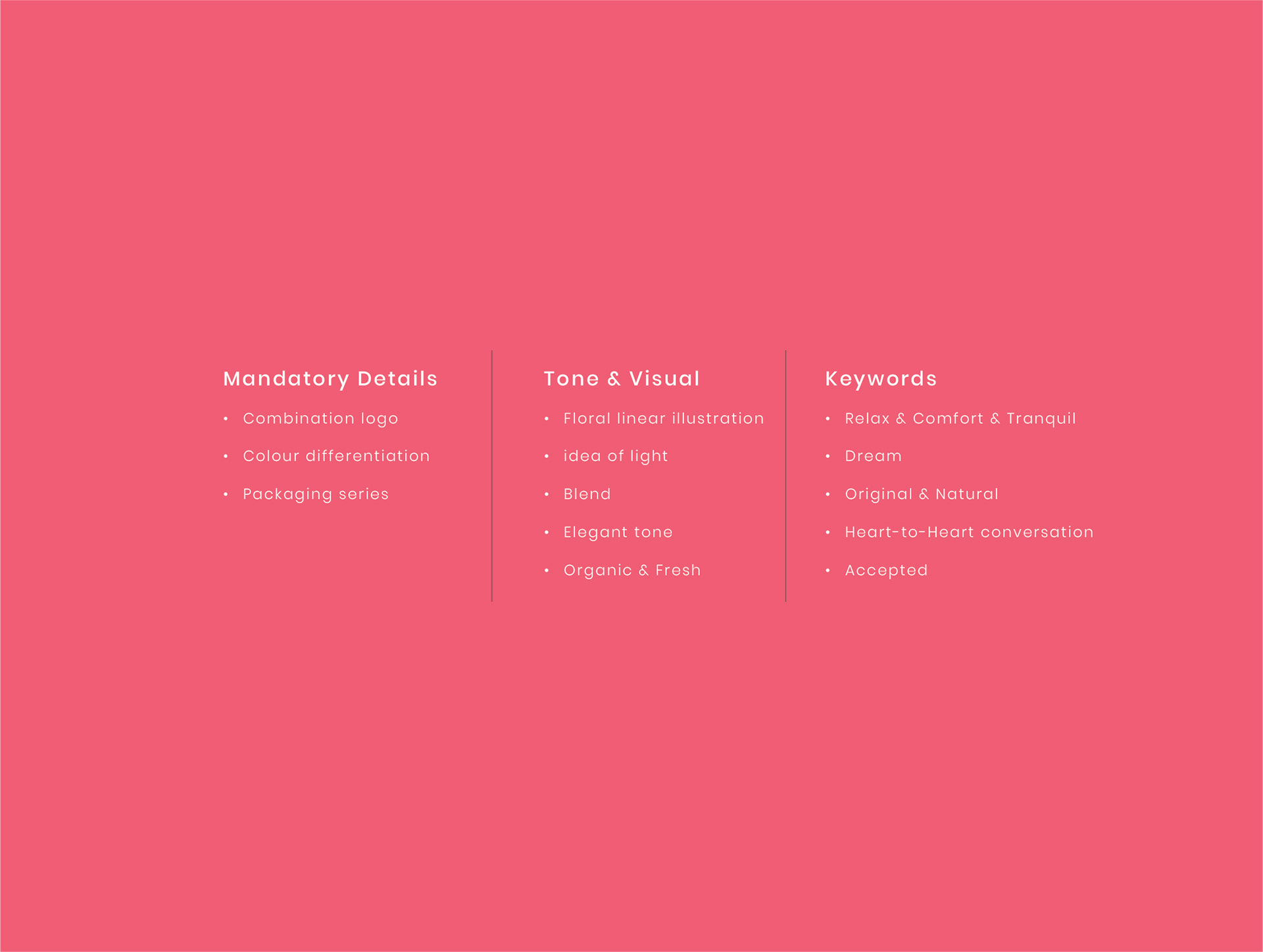 When I was creating this project, it went really smoothly. First, I researched on types of tea I personally like and looked into to their nutrition facts before I start design. Then right away, a concept of organic and light grabbed my attention. To create this concept to life, I decided to illustrate floral illustration as pattern of this package design to emphasize the fresh and organic ingredients and illustrate landscape with stages of sunset to represent the idea of enjoying this cup of a tea in both day and night. 
Additionally, I included a circled die cut to the design to reveal the core element (sunset landscape) of the design to open up an idea of heart-to heart conversation. The opened circle could represent the idea of letting people in.
Lastly, I p
urposely chose primary colour yet used gradients for series of package to show that this brand is easily approachable and it's a well blend tea. 
As a result, I was very satisfied with the final outcome of this project because when I showed them on VCC Grad Show with physical package design, people were asking whether this was real product.
​​​​​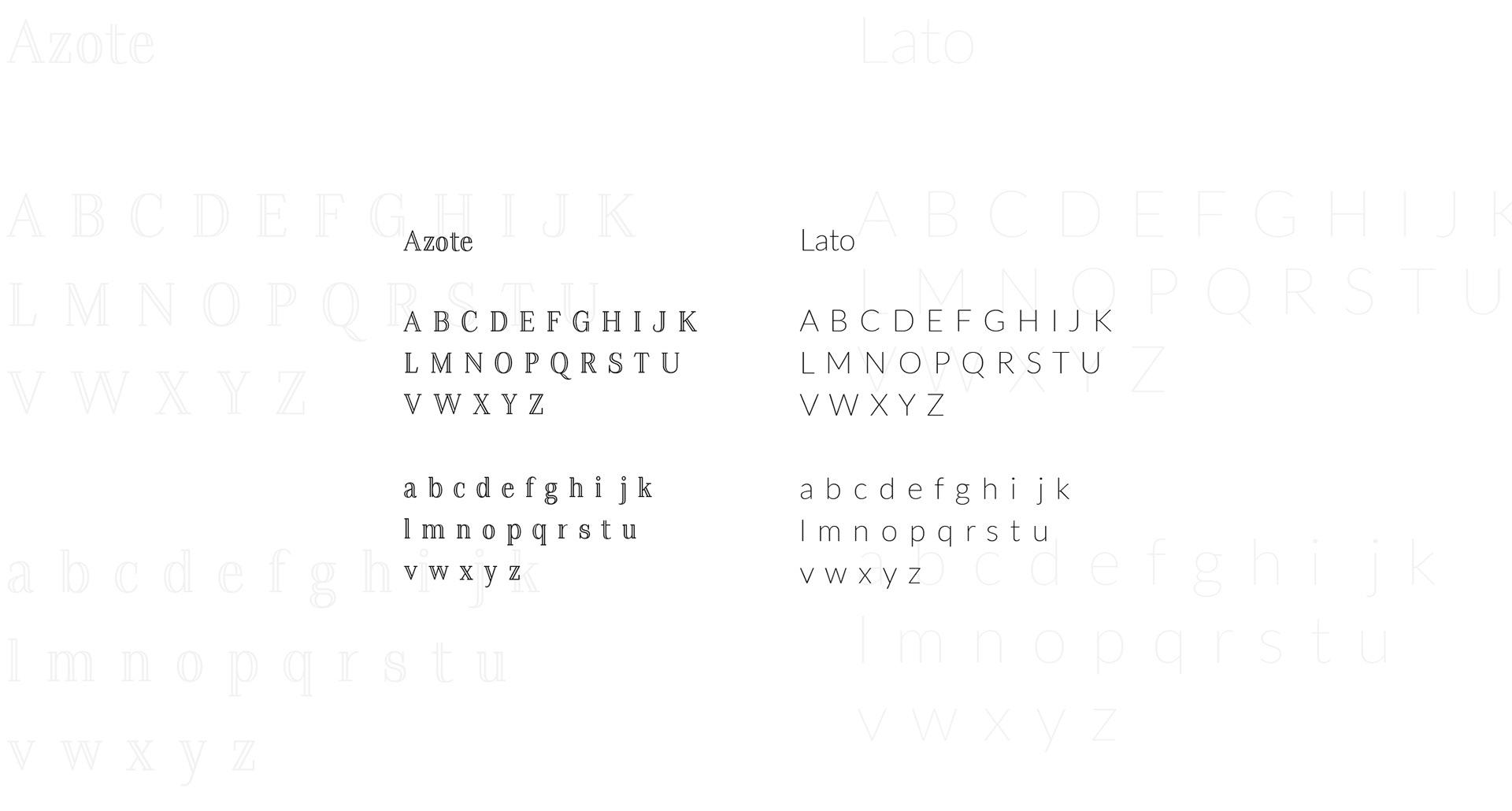 PRODUCT STYLING & PHOTOGRAPHY
Used light box and studio light  for all the photoshoot and style the product in different position to capture the best cut of the product. Again, used both white and black background for consistency in design to speaks the message of 
enjoying this cup of a tea in both day and night.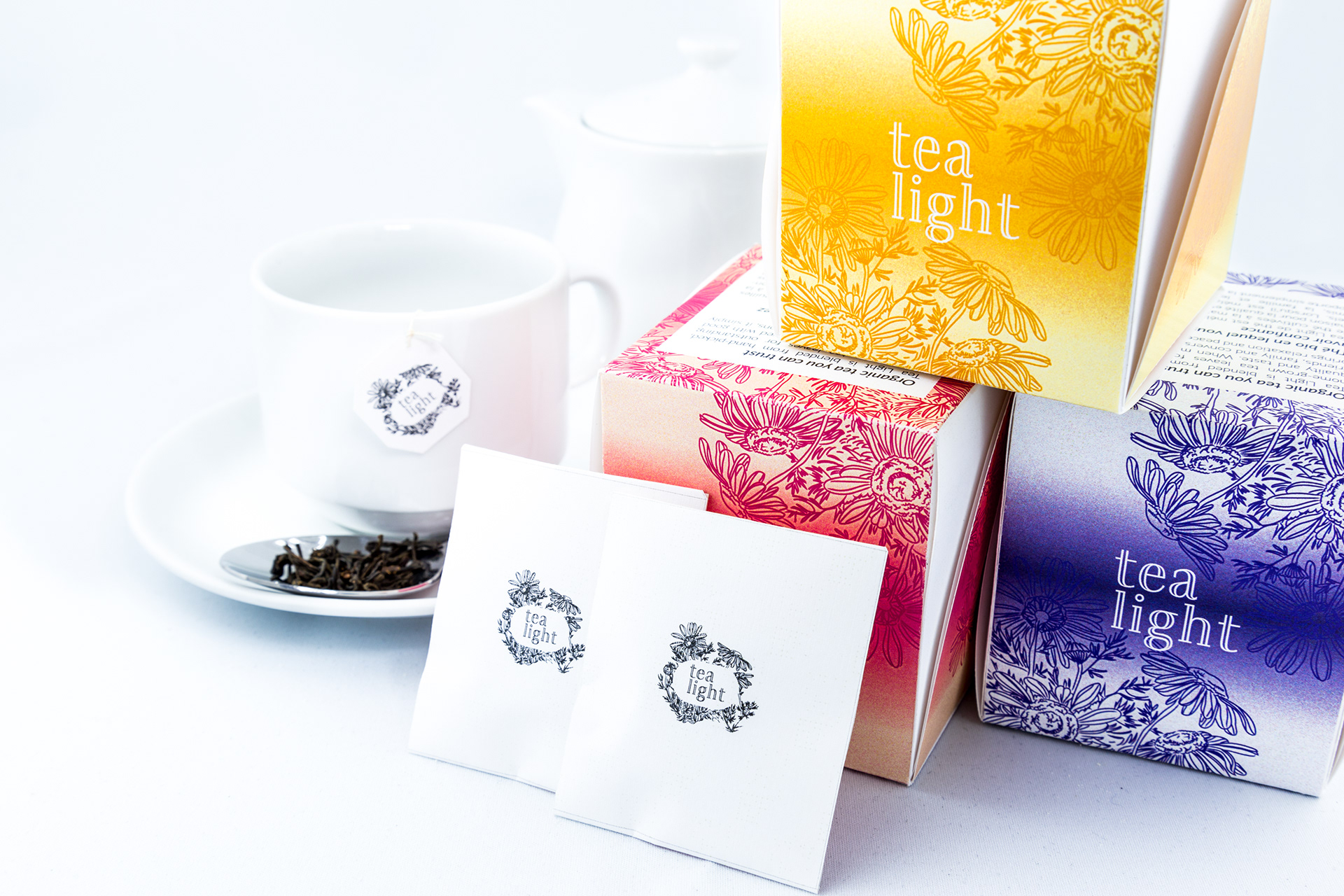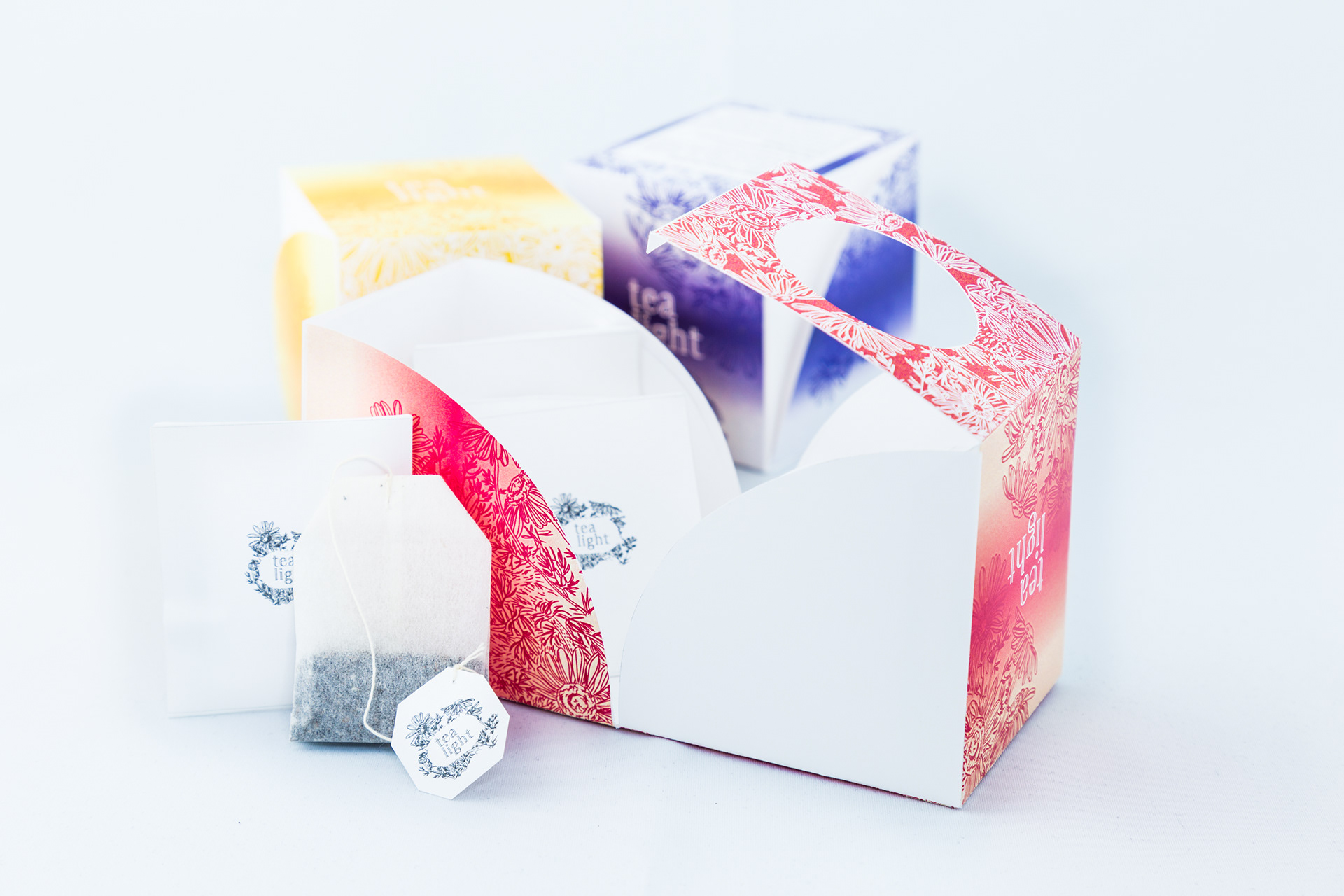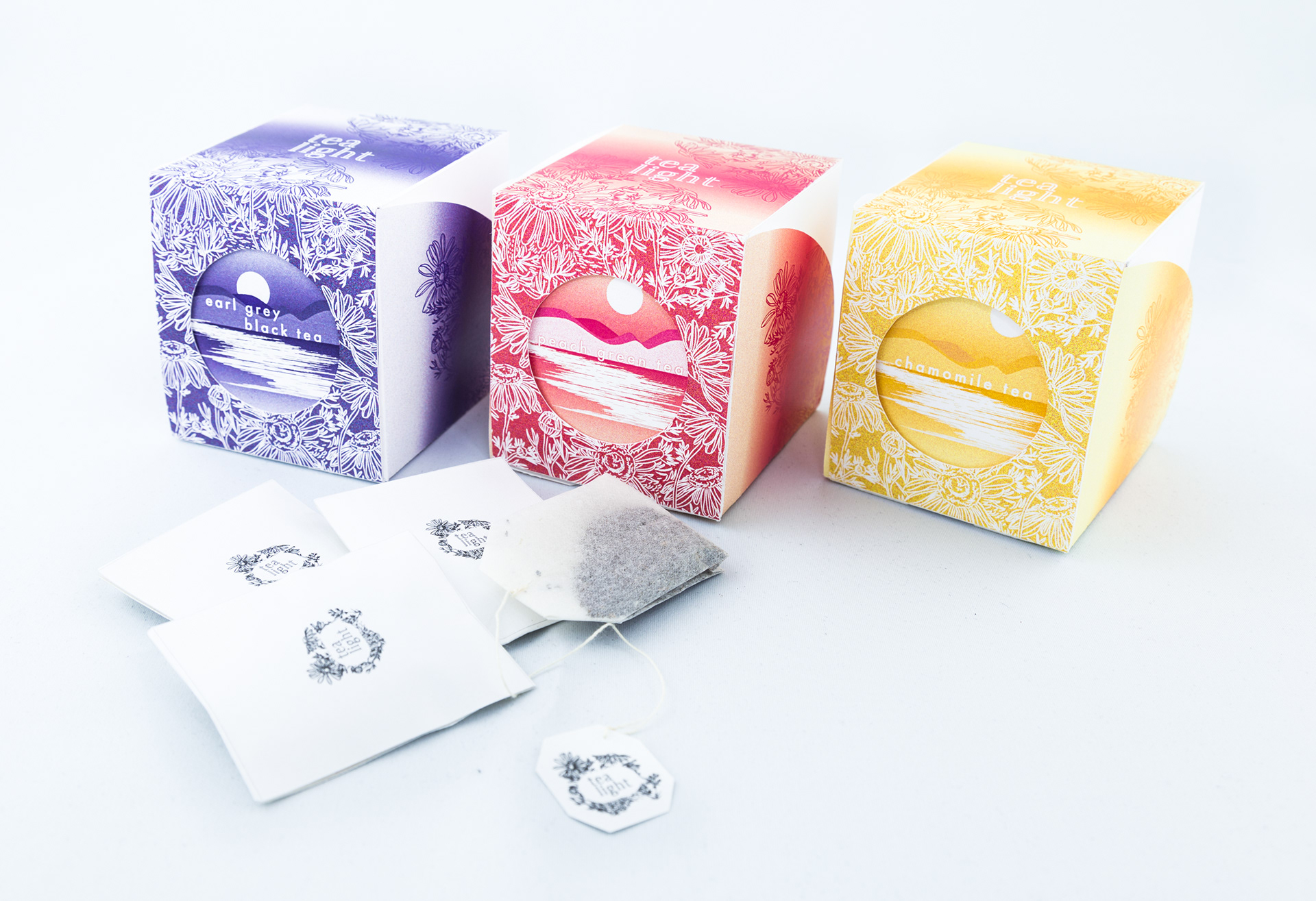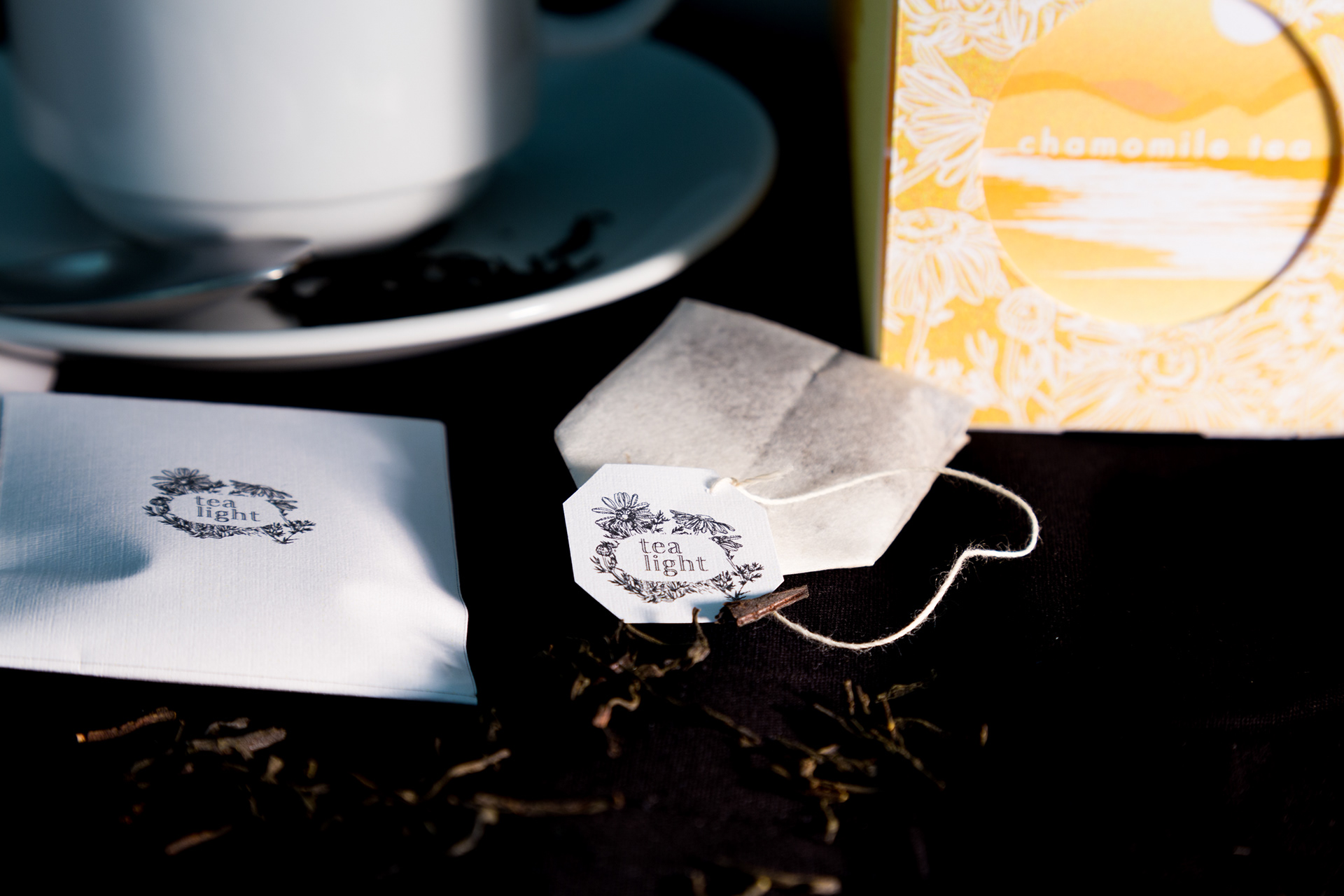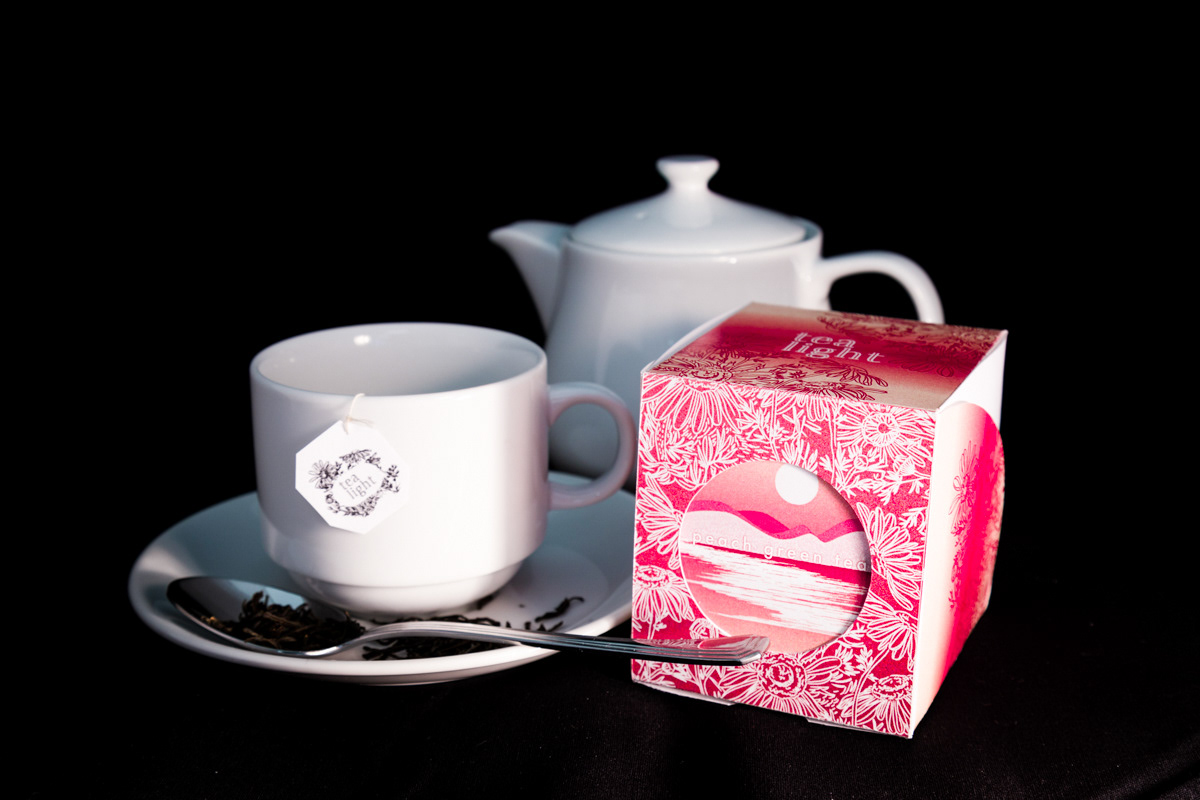 WEB & PRINT APPLICATIONS (MARKETING)
Created these marketable applications to promote the product through both physical and social media platform. Additionally, to make it more interactive and approachable to customers, used After Effect to create short 18 seconds instagram story ads.