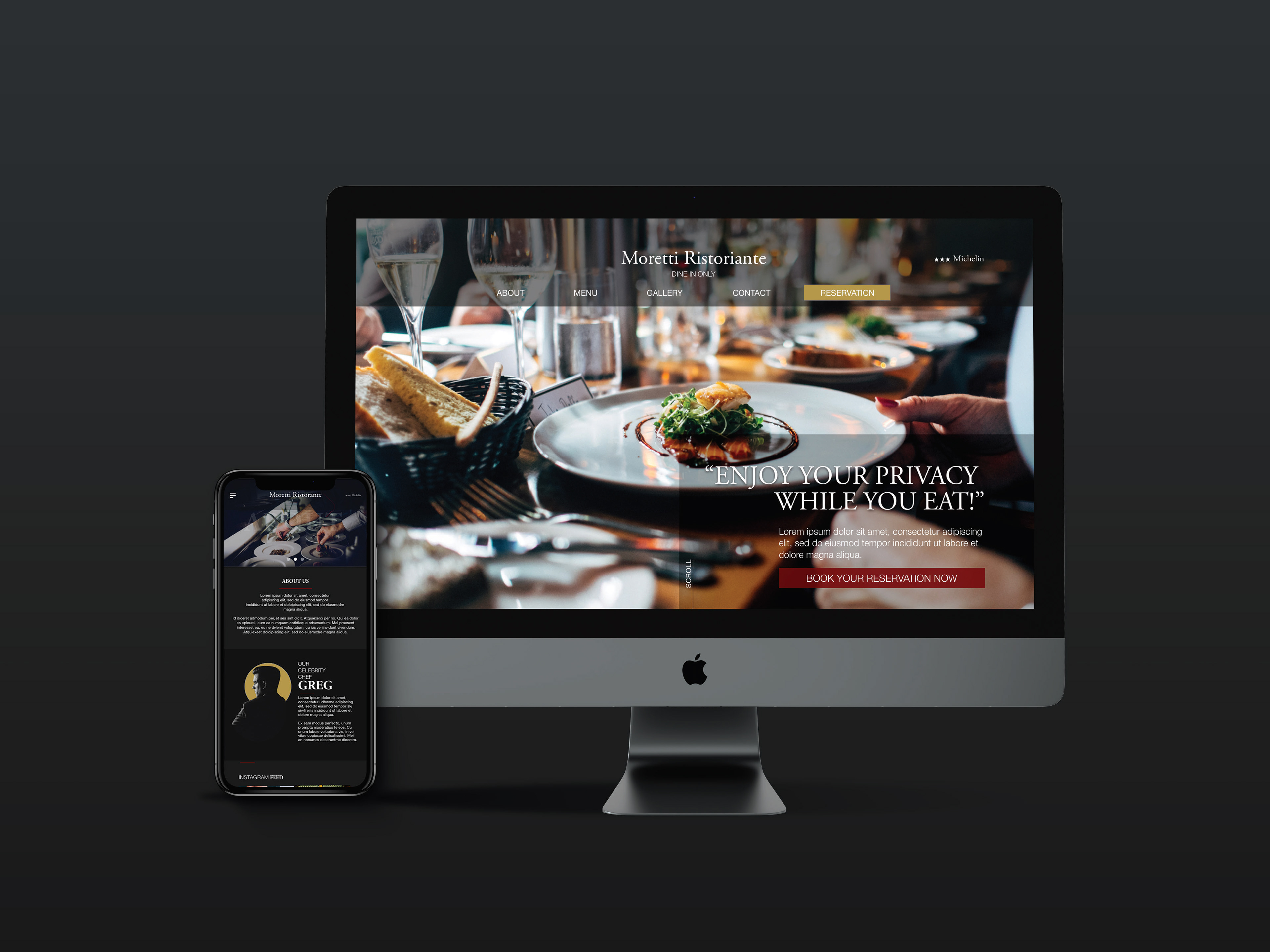 UX / UI PROJECT  |  JAN 2018
TOOLS:

Adobe XD, Photoshop
Morretti Ristorante is a high-end Italian Restaurant based in New York. The restaurant is targetted at wealthy socialities, and celebrities who are with a lot of money and wants to have private dining. The place is well known for being the top quality in every way and one of the most expensive restaurant in the area.
Design a website that can direct busy customers to make a quick and easy dine in reservation.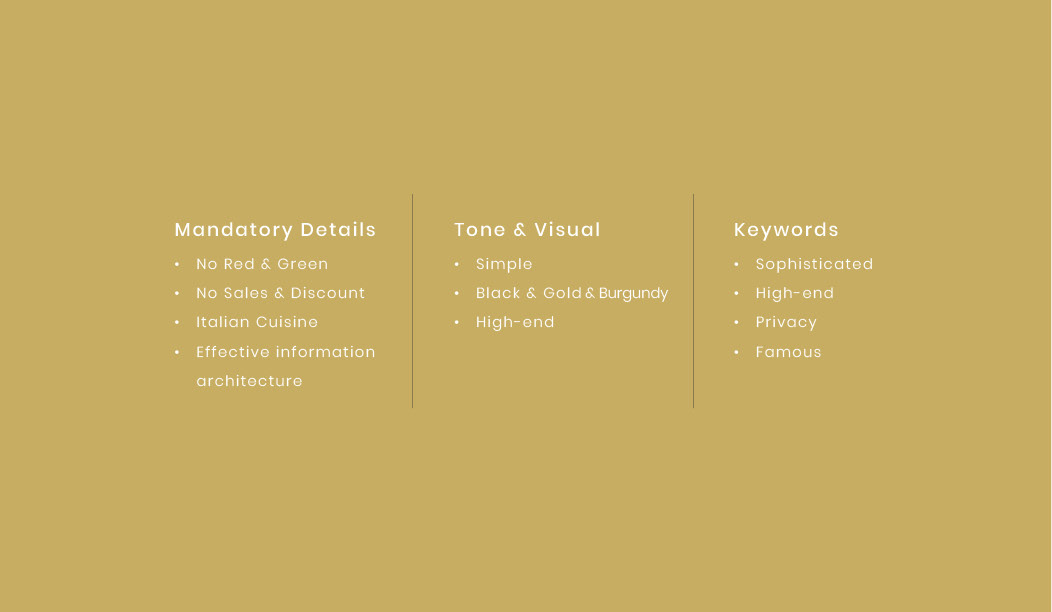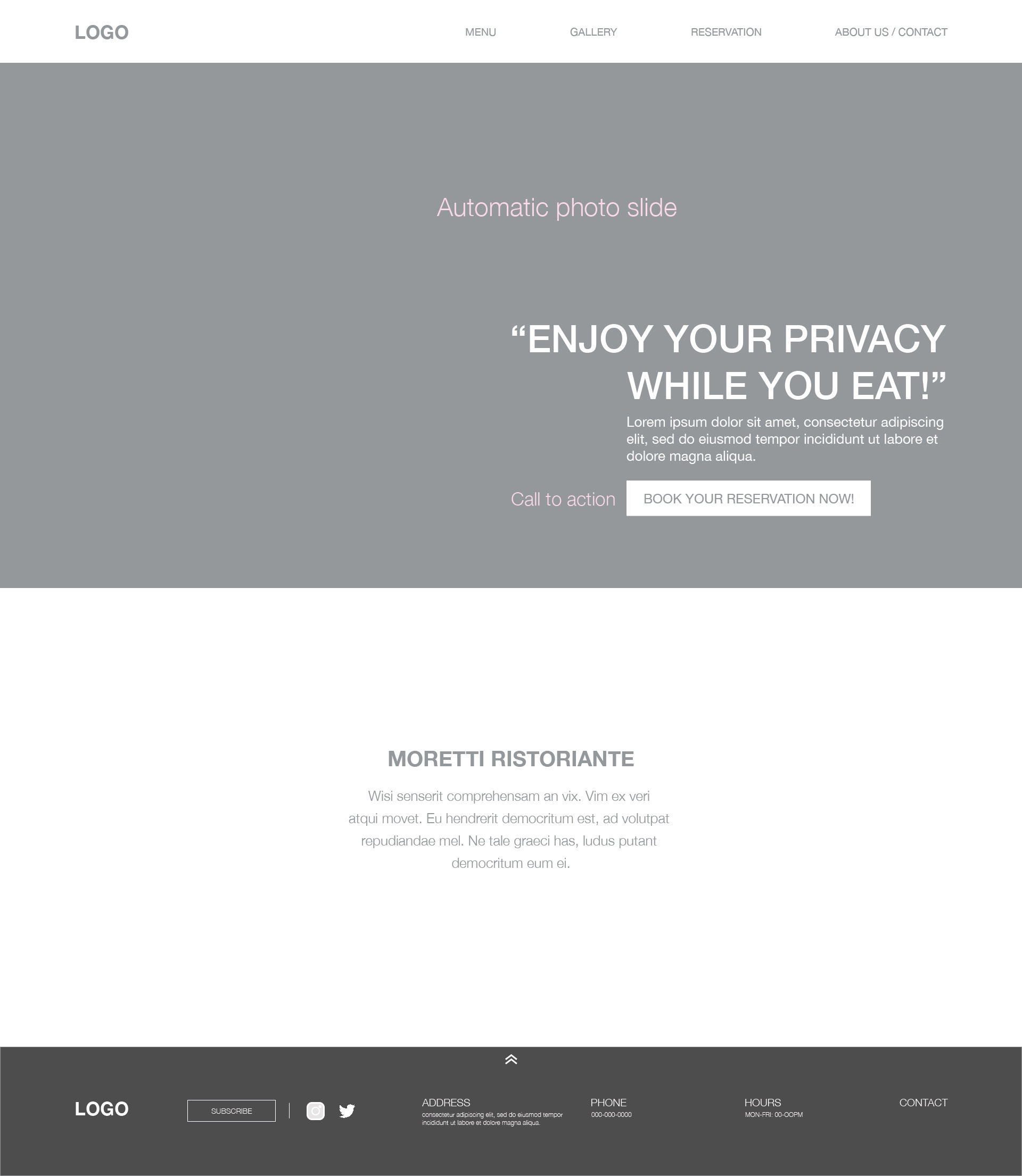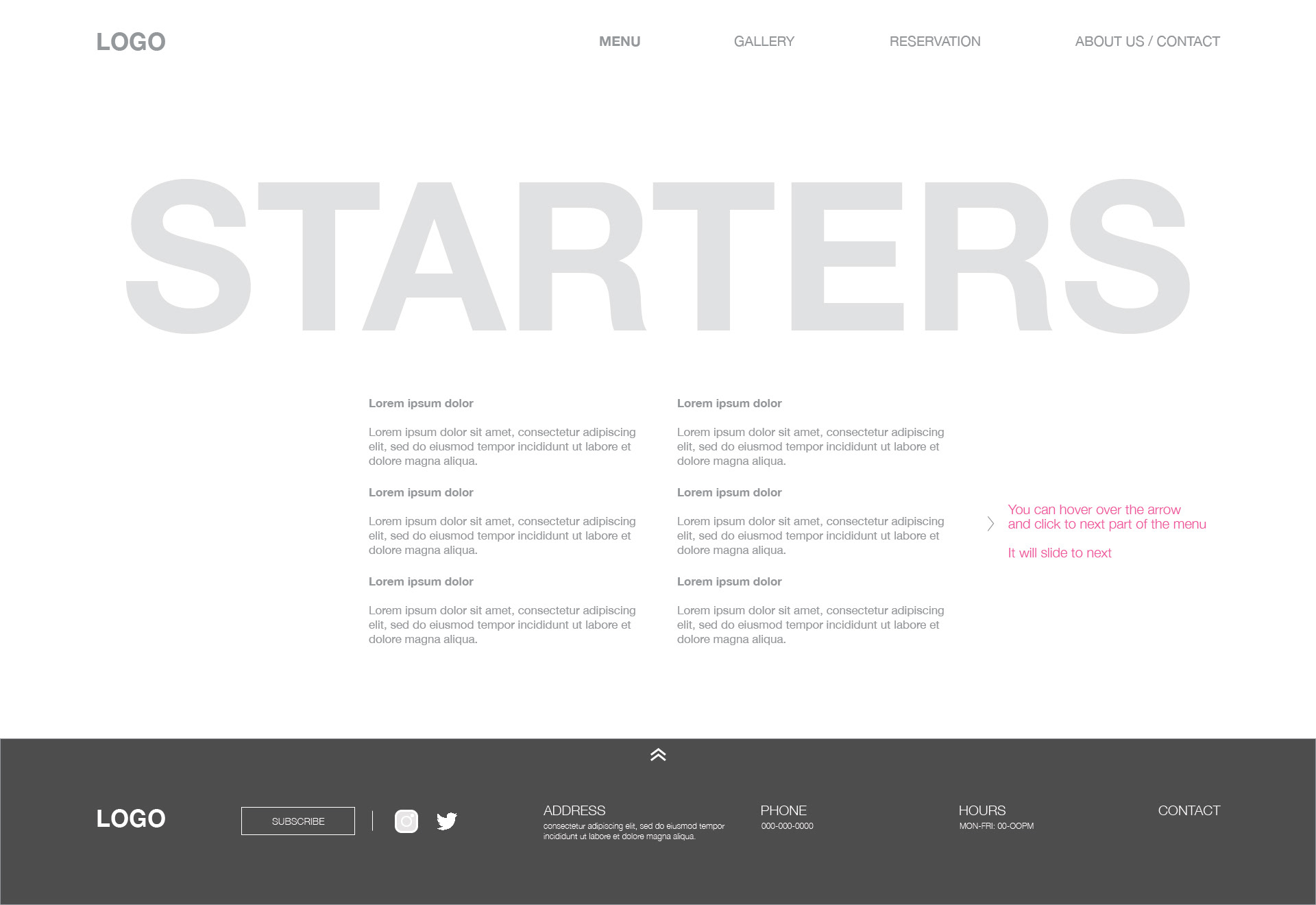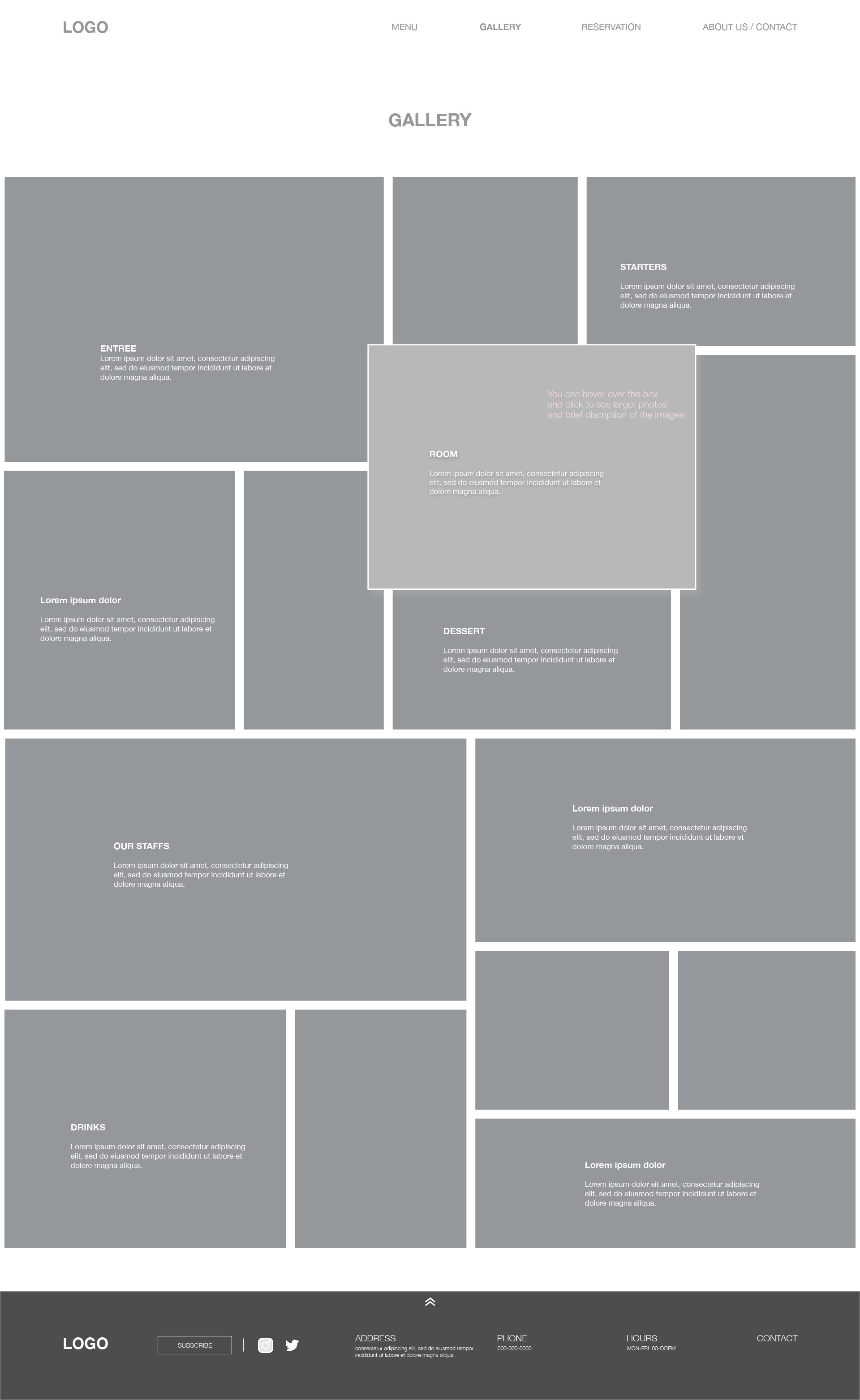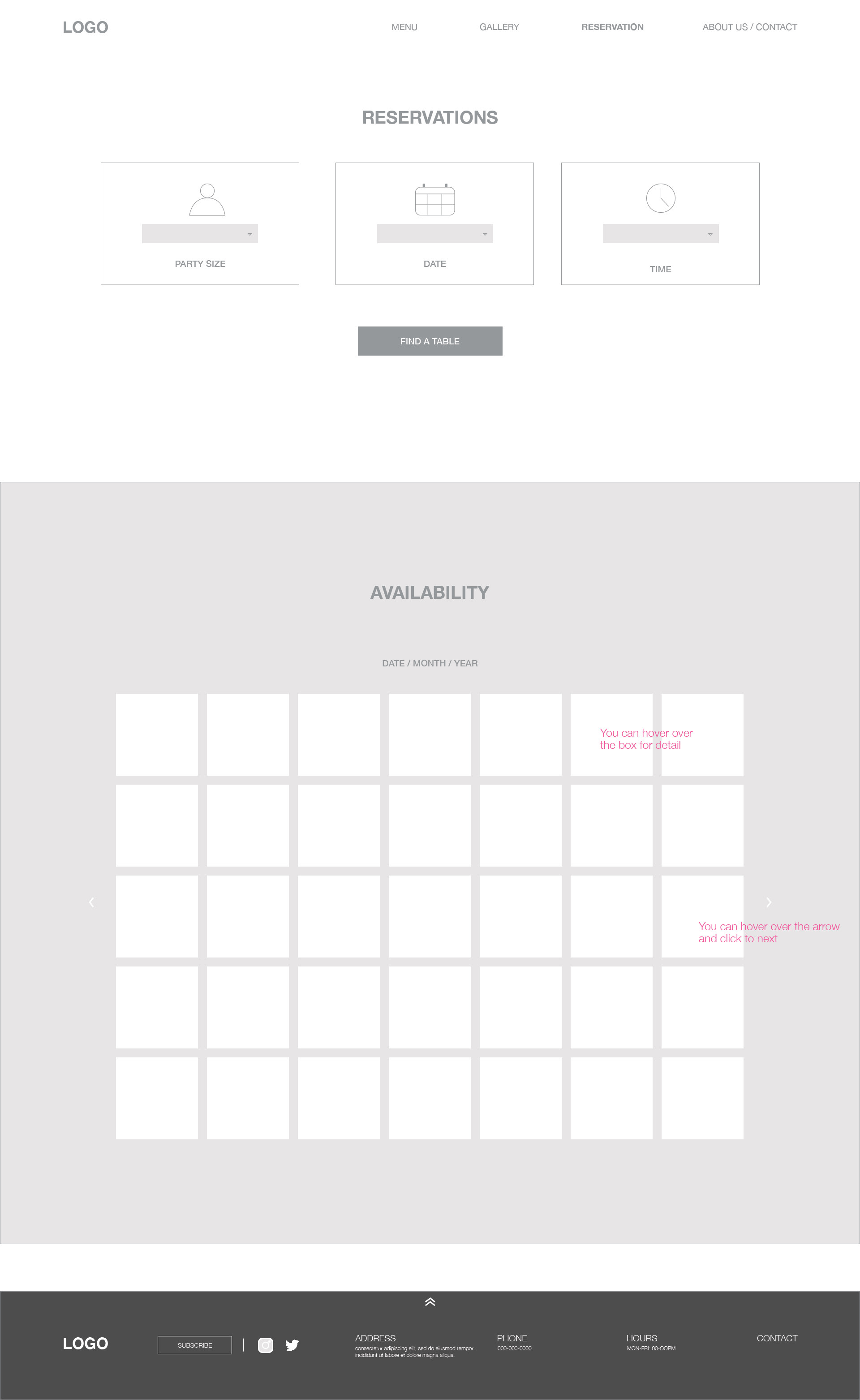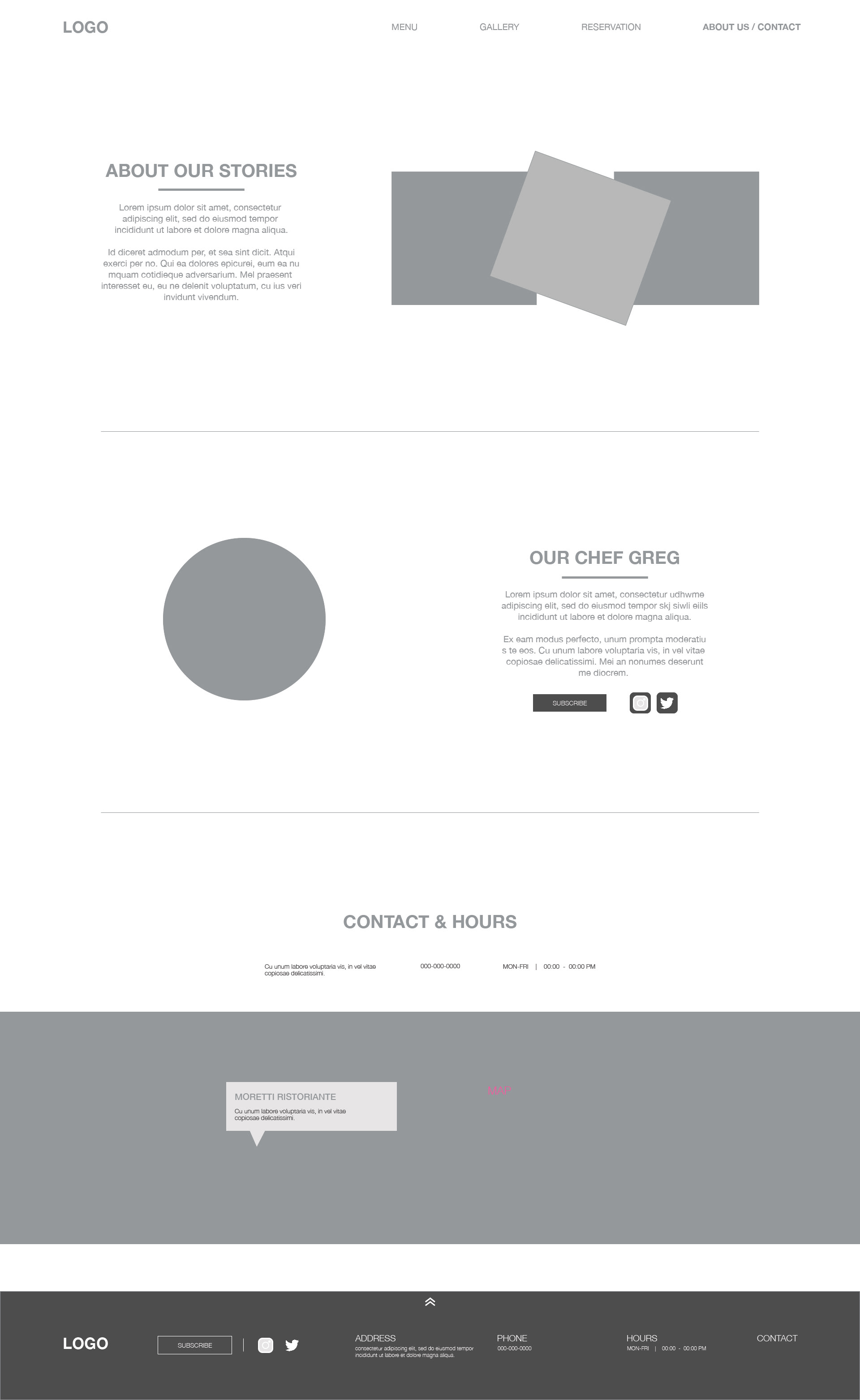 Designed clear booking system for reservation and availability by combining the effective visual design and the information architecture to increase the profit. Additionally, embedded the interactive photo gallery and instagram feed to show brand stands and top quality of the restaurant.