STUDIO NUVO  |  LOGO IDENTITY  |  APRIL 2018
TOOLS:

Illustrator, Photoshop
Katie's Selection is a high-end dog food company that needed a brand identity representing a line of healthy dog food made from organic ingredients. Through this brand, the client wanted to extend to others the unconditional love and devotion she has for her dog Katie. 
The target market is local dog owners who have high income and see dogs as family members as well as wholesale clients like Whole-foods and Pet suppliers market. 
Create logo and business card that will speaks of dogs as family member and represents handmade, organic ingredients, love and healthy. Additionally, design that can appeals to Pet food industry.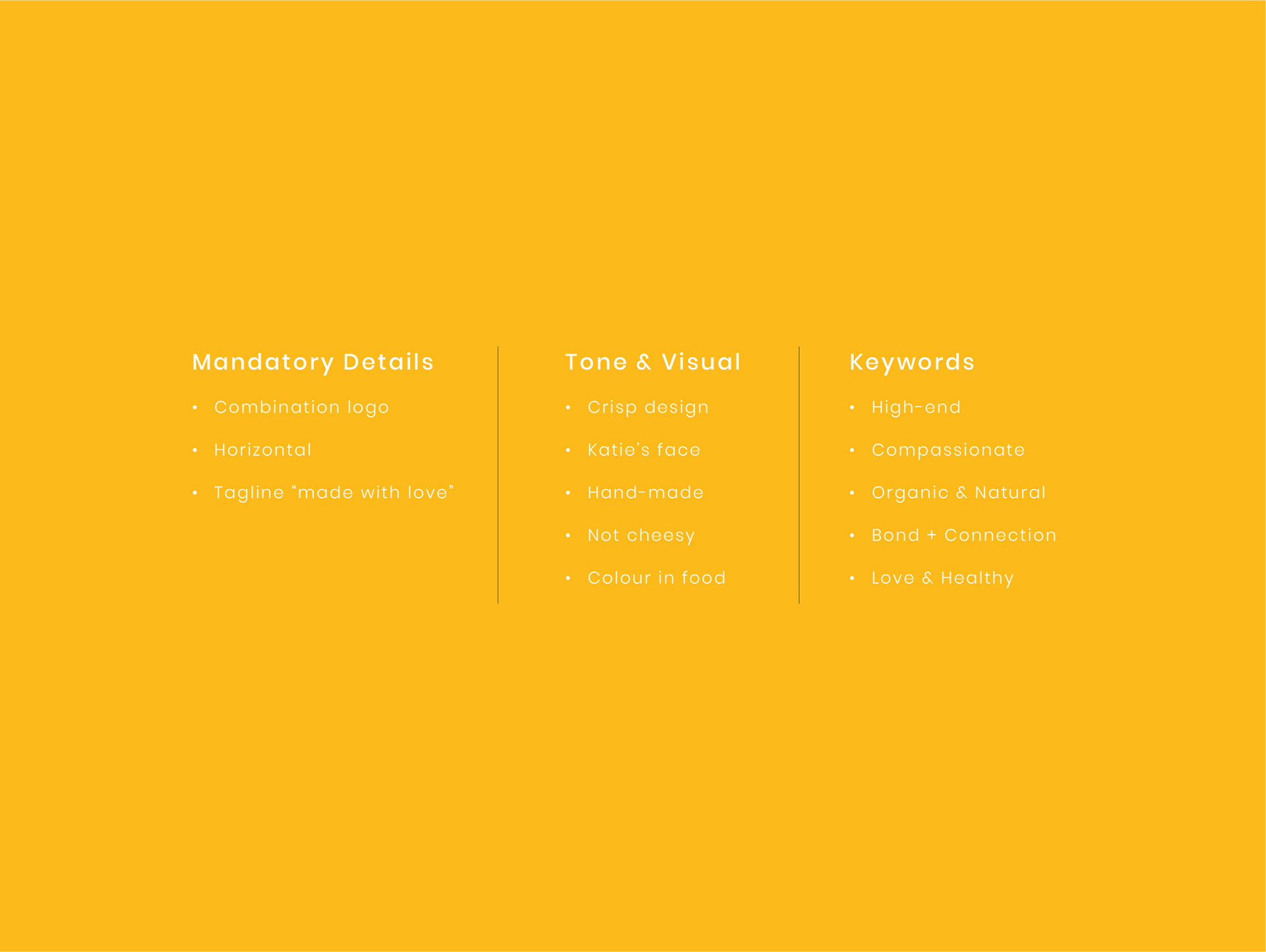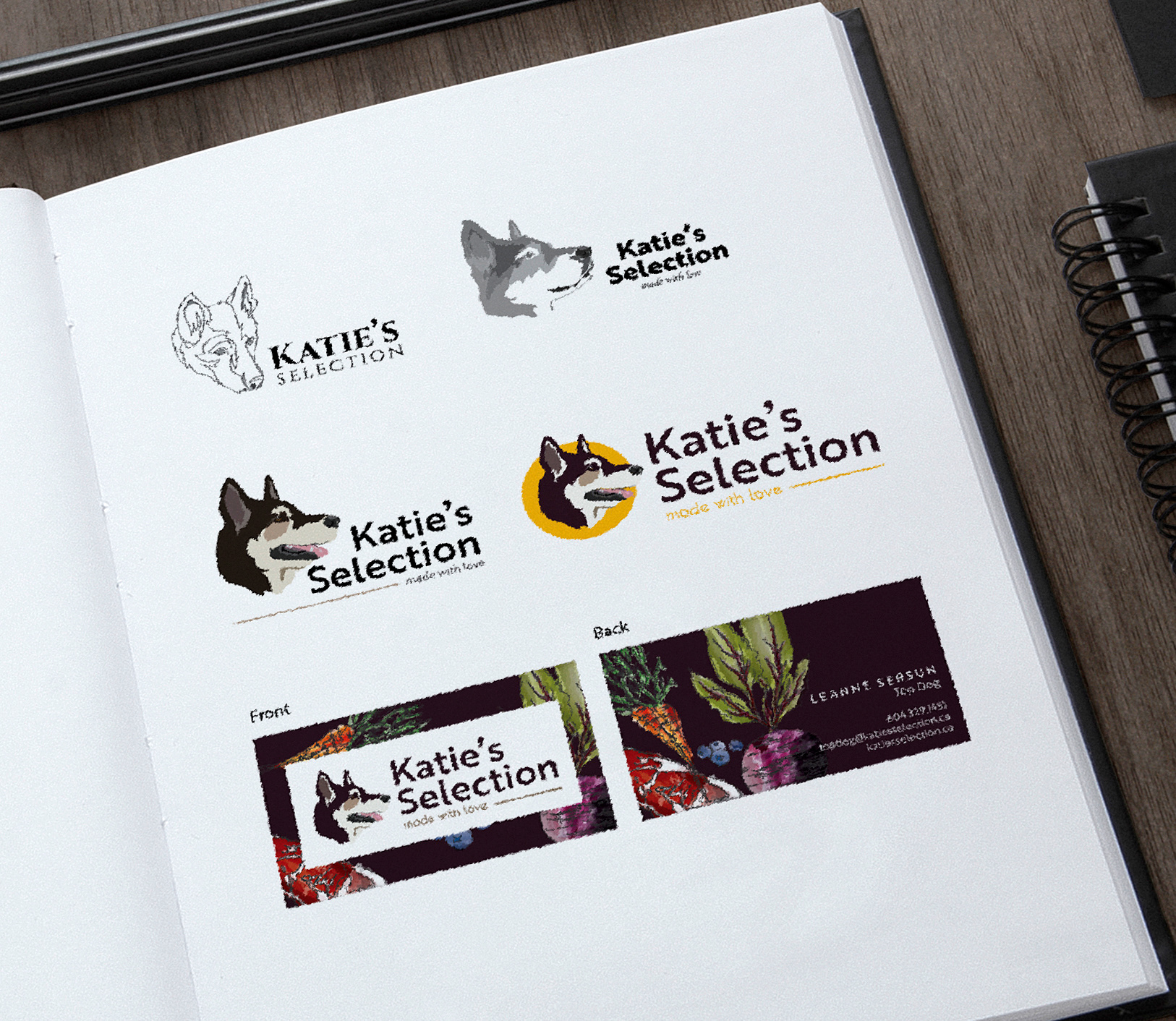 Based on Tone and Visual, I started designing the logo by creating contour line sketch of the client's dog Katie and wanted to emphasize the idea of natural and raw ingredients with sketch styling. However, she find them slightly cartoonish so had to change the illustration style to have more solid and bold design.
Additionally, I thought by adding warm and vivid yellow tone on the logo could emphasize the idea of warmth + love + bond; however, she wanted the logo to be made within neutral colour.
Therefore, I revised them by specifically using Katie's fur colours on the logo. Then used vibrant colours on the business card instead by illustrating each ingredients.
As a result, the client loved the outcome and she is now preparing to launch her brand soon in the future.