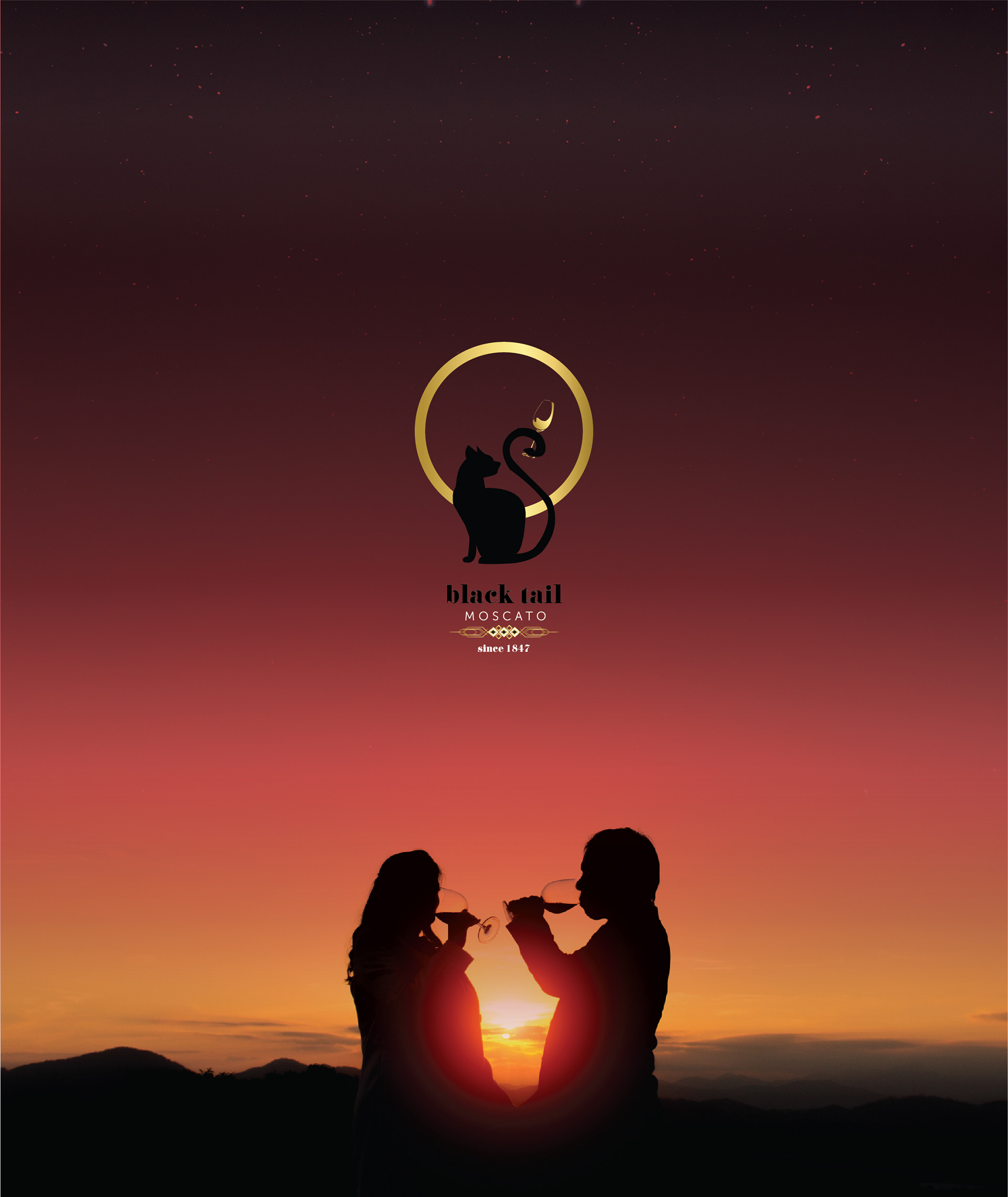 PACKAGING PROJECT  |  PRODUCT PHOTOGRAPHY  |  APRIL 2018
TOOLS:

Illustrator, Lightroom, Photoshop
Black Tail is a winery based in Australia, producing high-quality wine that is delicious, refreshing, and effervescent. This brand is targets couples aged 20-40 who are ready to celebrate special and romantic nights. Black Tail wines also appeal to those who appreciate quality wines and quality times, being sharable with close friends and loved ones. A logo and a label series were created to identify different flavours of this sweet Moscato.
​​​​​​​​​​​​​​

Create a winery brand to design a series of labels that stands out from competitors and speaks of minimal yet romantic design.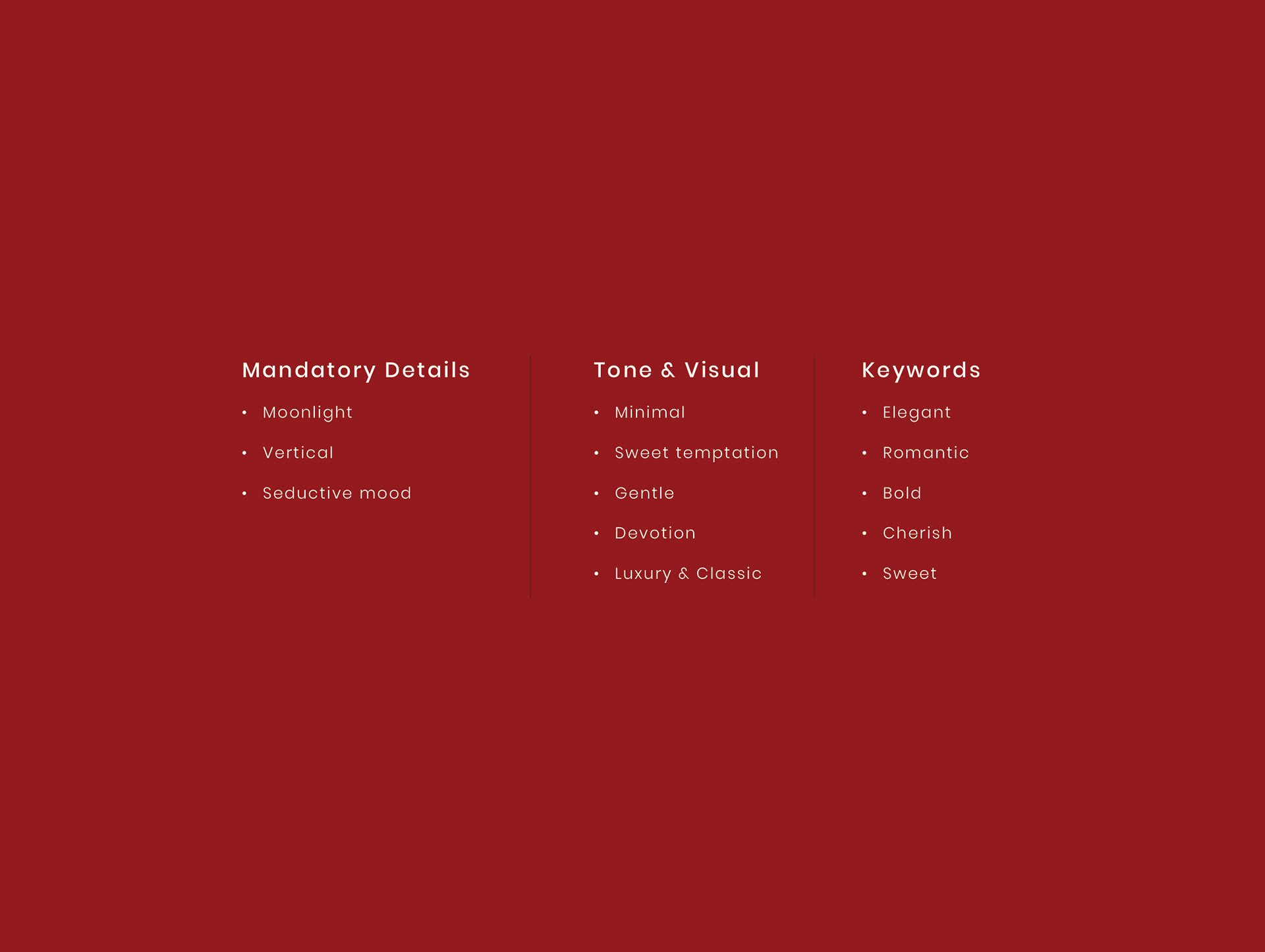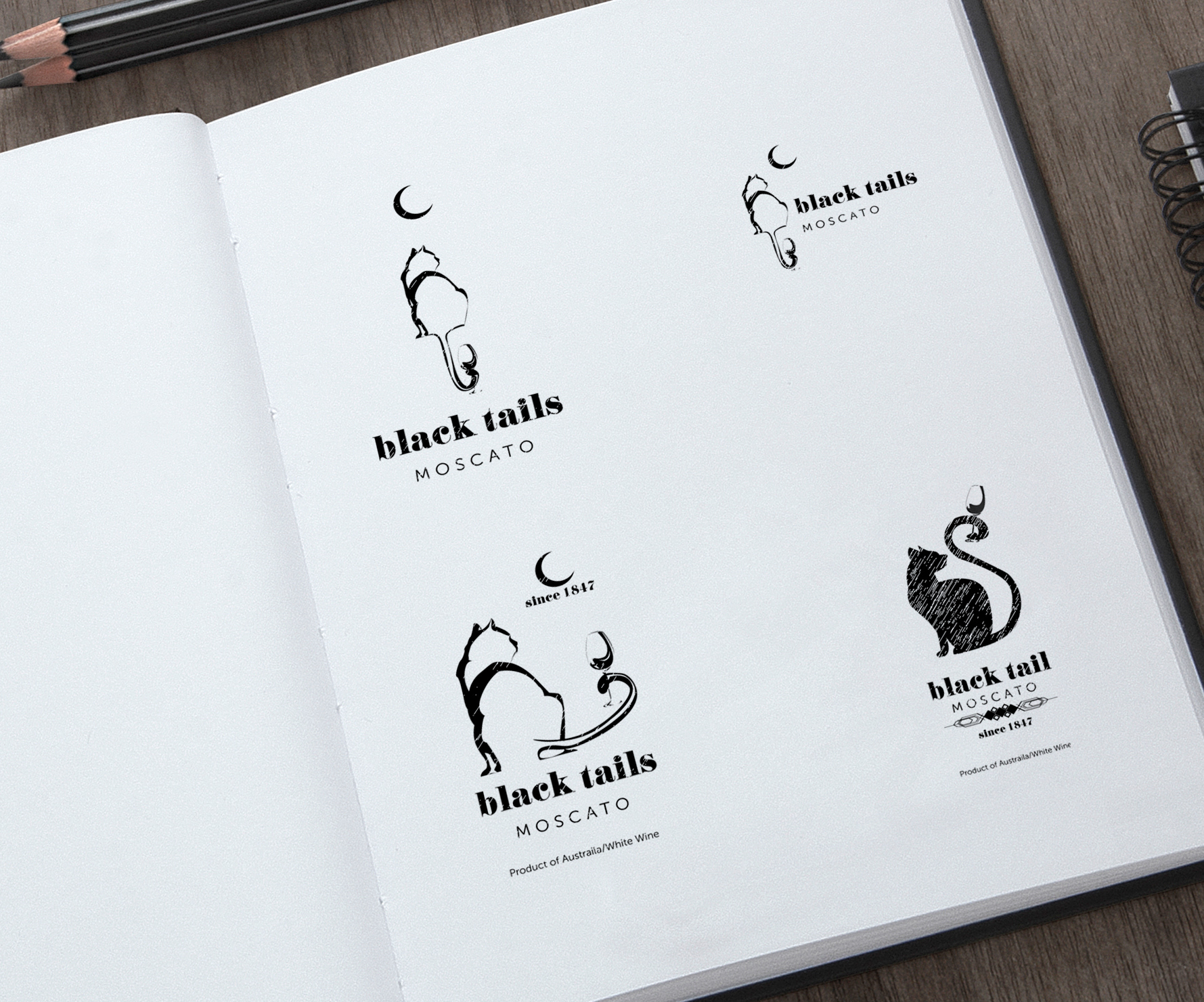 For this packaging project, I wanted to create a design that's minimal yet speaks out straight forward message. Therefore, I sketched out multiple version of cat illustration and placed the elements in different positions. I had hard time figuring out the "right amount" of minimal & luxury look.
Used a concept of cat with a moon light to represent the idea of romantic night and sweet temptation. Purposely created a die cut on the label design to emphasize the quality of wine showing through. With simple and bold illustration, it captures the minimal and elegant feel to the design.
By using "Didoni URW D" as main typeface for the logo, it created a luxury and a classic visual identity to the brand. Additionally, the sans serif typeface "Museo Sans" was perfect match to show contrast in logo and additional written information. They made it visually pleasing.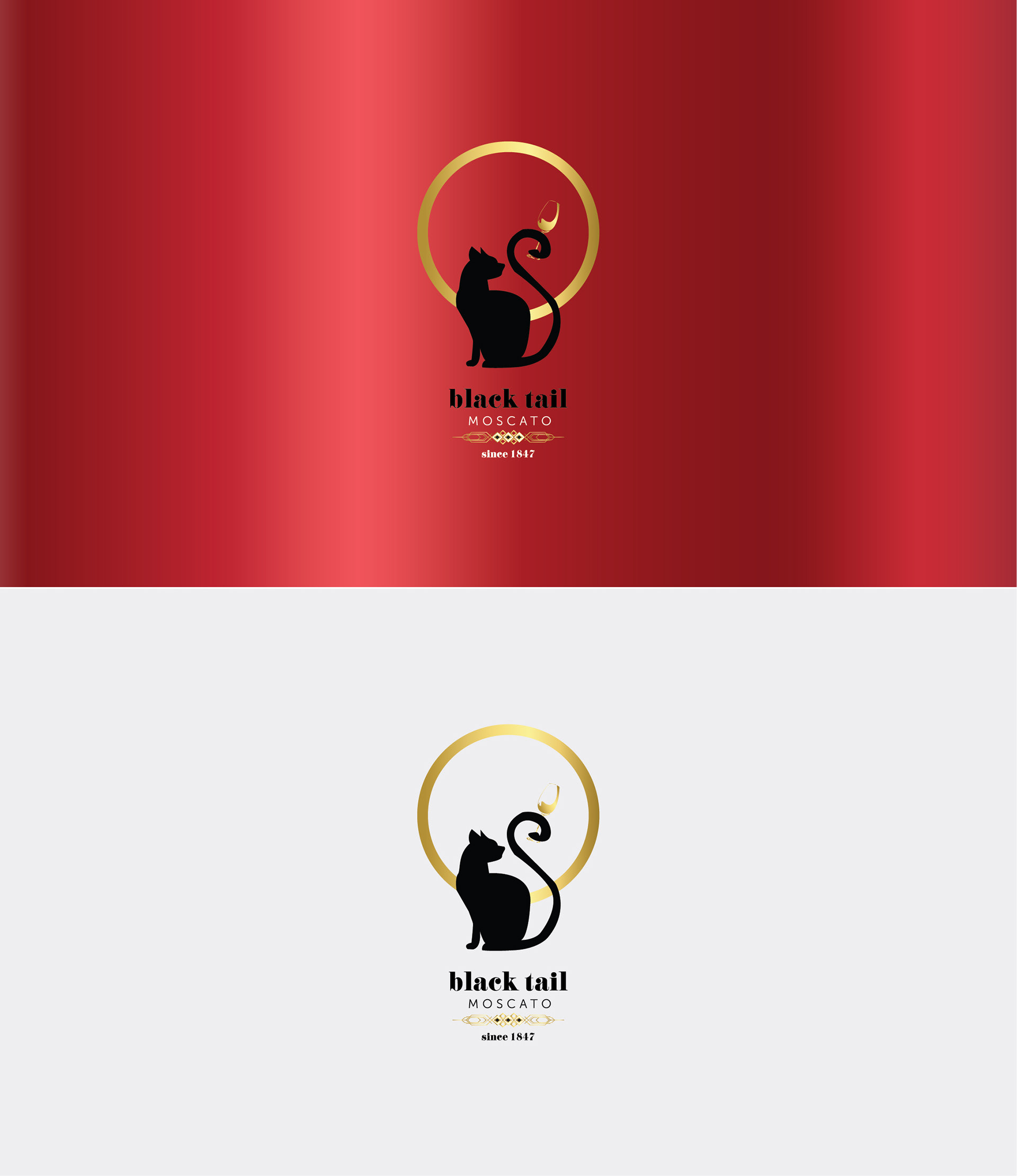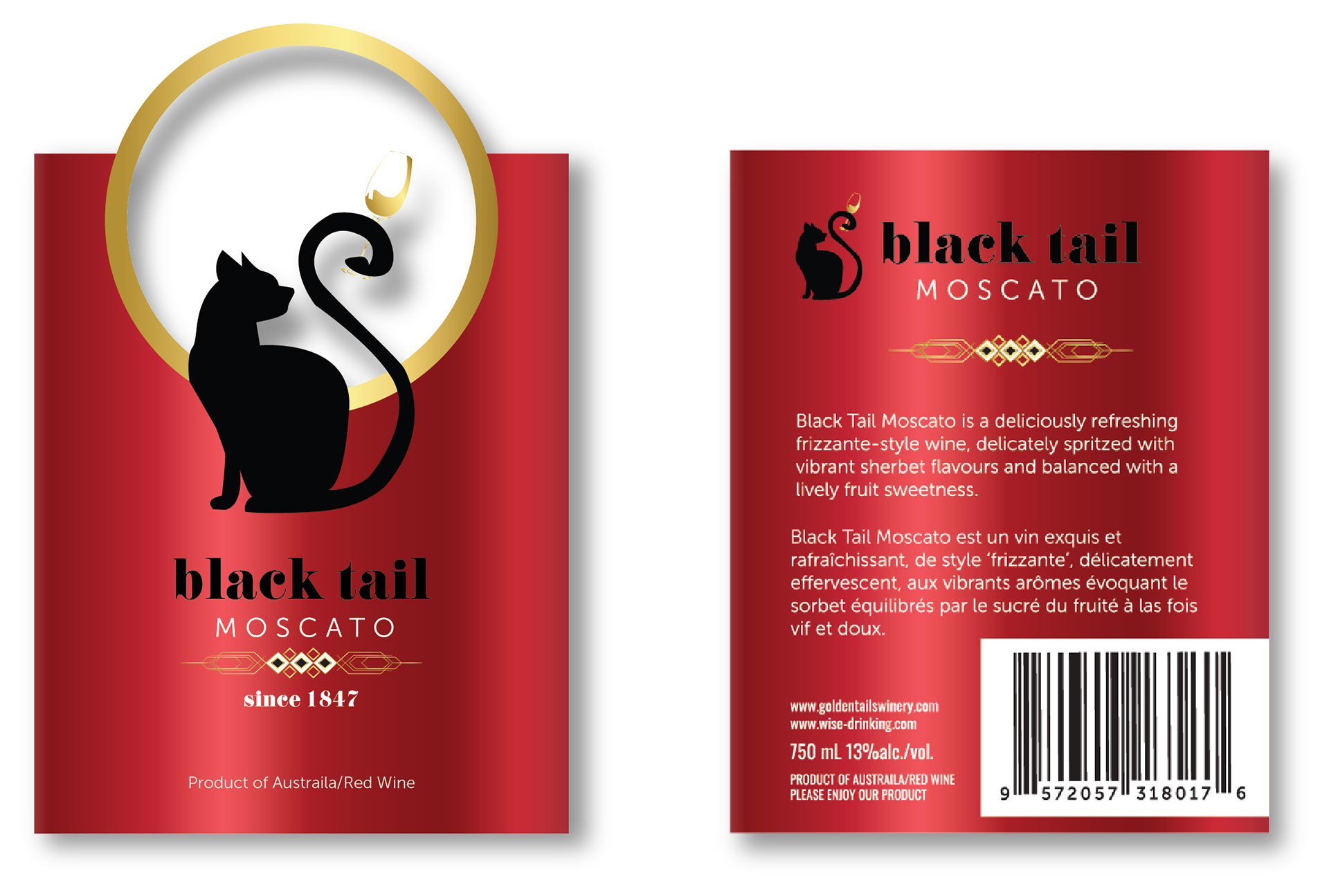 Used black box and studio light to emphasize the idea of moonlit and black cat. It sure made it look a lot more elegant, gentle, and devotion mood with darker background.